WHO ARE WE?
Home
::
About Us
Anderson Business Products (ABP) is a value-added reseller of IT infrastructure products and services. Our main office location is in Minneapolis, MN.
WHAT PRODUCTS DO WE MARKET?
Our product line-up includes UPS / Power Management Components, Thermal Containment & Cooling Solutions, Server Enclosures, Data Center Infrastructure Management, Data Center Cleaning, Raised Flooring Sales & Service, Environmental / Physical Monitoring Solutions, RFID Asset Tracking, KVM / Serial Switches and more.
WHAT IS OUR HISTORY?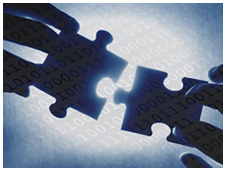 Founded in 1983 in Minneapolis, ABP began as a data processing specialist servicing the direct mail and printing industries. Over the years, we have fine tuned our offerings and are now instrumental in providing IT infrastructure products and services to many "Fortune 1000" companies.
WHY SHOULD YOU CONSIDER ABP?
What sets ABP apart from our competition is that we truly understand the IT Infrastructure needs of our clientele. We believe that fast and friendly customer service, and product knowledge is as important as a competitive price.
WHAT IS OUR BUSINESS MODEL?
Developing long-term relationships is the key to ABP's success. Our flexible and nimble business approach allows our many clients to leverage us as a team member as ABP understands the critical and sometimes urgent nature of the IT industry. We are committed to earning your business via superior service and fair pricing.
Home | About | Power Management Components / UPS | Thermal Containment / Cooling Solutions
Server Enclosures | Data Center Infrastructure Management | Data Center Cleaning | Raised Flooring
Environmental / Physical Monitoring Solutions | RFID Asset Tracking | KVM / Serial Switches
Site Map | Contact